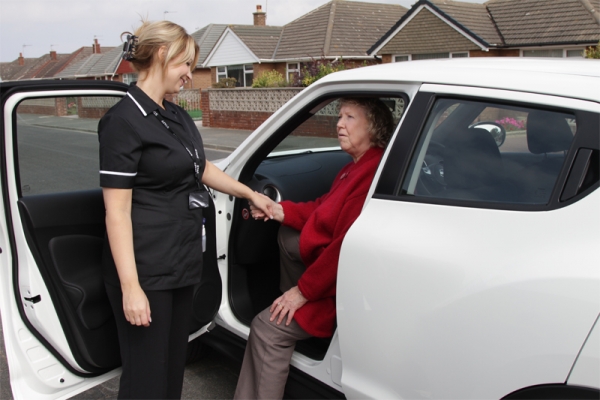 We can help you to settle back in at home with the least amount of disruption
We work collaboratively with GP practices and social care services to reduce non-elective hospital admissions and, where appropriate, assist in expediting hospital discharges to ensure that patients are settled back into the comfort of their own homes as quickly and as safely as possible.
As part of our hospital to home escort service we will support you with your transfer from hospital. We can arrange for a qualified nurse or carer to meet you at the hospital and escort you home. We can also liaise with family members and the Hospital Discharge Team to ensure that any additional required equipment or services are in place to aid an earlier supported discharge.
Please note that our hospital to home escort service operates in the Lytham, St Anne's, South Shore, Staining and Poulton areas.